The relationship between artists and galleries is inseparable. How much do you know about the galleries that always accompany artists' activities? First of all, there are two main types of galleries.
・
Commercial galleries
The gallery takes the initiative in planning and managing the exhibition. Artists and works to be exhibited are selected by gallerists. The gallery does not bear the exhibition costs. Sales margins vary depending on the management policy.
・Rental Gallery (Gallery for rent)
This term refers to galleries that are rented for a fixed period of time. The artist pays a rental fee to rent the space. Some galleries may have a pre-qualification process. Sales margins are usually allocated to the artist compared to commercial galleries.


Of the above two types of galleries, it is basically commercial galleries that allow artists to sign a contract and become affiliated with the gallery. In this article, we would like to introduce the contract with commercial galleries to those who are interested in the field of "fine arts, contemporary arts, and crafts.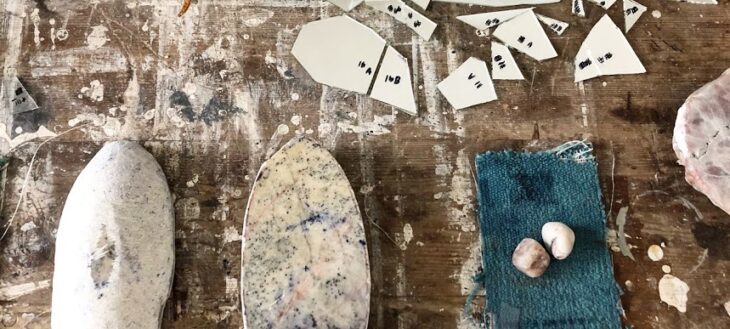 -Method of affiliation contract
In the "ARTIST" section of the gallery's website, you will find a list of artists whose works are available for sale. They belong to the gallery and are referred to as "exclusive artists," "affiliated artists," "handling artists," "gallery artists," and so on. Most galleries have around 20 affiliated artists. These names are not clearly defined or categorized. In general, however, they are divided as follows.

・Exclusive Artists and Affiliated Artists
Artists who have an exclusive contract with a gallery and sell their works through the gallery.

・Artists who handle artworks
Artists who only handle artworks on consignment. In many cases, they do not have any kind of contract.


However, those who are called "exclusive or affiliated artists" do not necessarily have a written contract. It is quite possible that they did not sign a contract and become "exclusive artists of XX Gallery," but rather made a verbal agreement.
The case of Hiroshi Senju, a world-renowned Japanese-style painter, who had signed a contract with a gallery, but had to go to court due to differences in interpretation (see "Art Troubles"), is probably fresh in your mind. Some of the big-name artists have signed contracts with galleries. However, most people other than the big-name artists do not have a written contract. This is the current situation in Japan.
This practice of not signing contracts despite the large sums of money involved may be due in large part to the nature of art. Art is very fluid. Most artists work alone. Therefore, it is difficult to make a production plan like a machine, such as "how many pieces of this quality to be produced by this date". In particular, many contemporary artists have a style that is sensitive to the current social situation and reflects it in their work, so if there are any restrictions in the contract beforehand, it will limit the range of expression. This may be one of the reasons why many galleries do not sign contracts.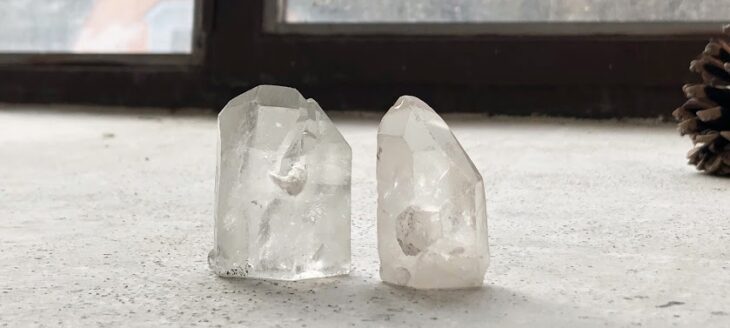 -Significance of contracting a gallery
So why do so many artists want to belong to a gallery? The reason is that gallerists play an important role in supporting artists. Gallerists are there to promote, market, and most importantly, believe in and invest in the artists themselves.
A gallerist's job is very diverse. It is a tough job that requires a deep-seated love of art to continue. Tomio Koyama, a contemporary art gallerist, describes the work of a gallerist in his book "The Business of Contemporary Art.
A person who presents art discovered or selected by his own gallery, questions the value of the art to society, and enhances the value of the art.

Tomio Koyama, "Contemporary Art Business (First Edition)"ASCII Shinsho, 2008
Suppose you discover an artist you like and exhibit his or her work in your gallery. Even if the work sells out, only about half of the proceeds will come from the sale. If the work is by a young artist whose reputation is not yet established, the price is low, and rent is charged every month whether the work sells or not. (Some galleries have their own stores, but most of them are basically renting out their space because they need to be in a good location to attract visitors. Popular artists whose works are well known and have a high price tag may already be represented by well-known galleries, so it is not so easy to deal with such artists.
Exhibiting at art fairs also requires an exhibition fee. The fee for exhibiting at art fairs varies depending on the size of the booth, the scale of the fair, and its visibility, but even the smallest booth at Art Fair Tokyo, the most famous art fair in Japan, costs 880,000 yen. (Reference: Art Fair Tokyo 2021 exhibition fee) In addition to this, an avalanche of expenses are added, such as rental fees for lights, desks, and chairs, transportation and packaging of works, and lodging and food expenses if you are staying there for a few days. If several gallerists and even the artist are present, of course, the costs go even higher. It is easy to imagine what would happen if you were in a foreign country.

The gallery where the work is exhibited is an important part of the artist's reputation and branding. Just by having your work handled by a well-known gallery, your value as an artist will increase. In addition, famous galleries have influential collectors. Influential collectors are what we call "leading collectors," and the fact that they bought the work increases the value of the artist.
This is why many artists are willing to sign with well-known galleries.
-Contract ≠ Secure
Even if you are successful in getting your wish to become an exclusive artist for a famous gallery, it does not mean that you are in safe hands. As mentioned above, every gallery has about 20 artists. The average duration of a solo exhibition is a few weeks to a month. In addition, group exhibitions are held on an irregular basis. In other words, the chance to hold a solo exhibition comes around only once every two years.
Being a full-time artist does not mean that you cannot exhibit your work in other galleries. Many artists have their work exhibited in more than one gallery. It may be important not to limit yourself to one place in order to keep showing your work.
However, if you have an exclusive contract with a gallery, it is basically taboo to sign a contract with another gallery in the same area without informing the gallery you belong to. If the gallery is out of the prefecture or overseas, you may be able to exhibit in many cases from the perspective of "gaining experience and making a mark.
However, if you want to maintain a good relationship with your gallery, we recommend that you keep in close contact with them. Even if you are in another prefecture or country, you should consult with them first if you are offered a contract. It may be a gallery with which you do not have a good relationship. If the relationship is good, there may be a possibility of collaboration with both galleries, such as an exchange exhibition or commissioned work, so there is no harm in consulting with them.
-Most important is trust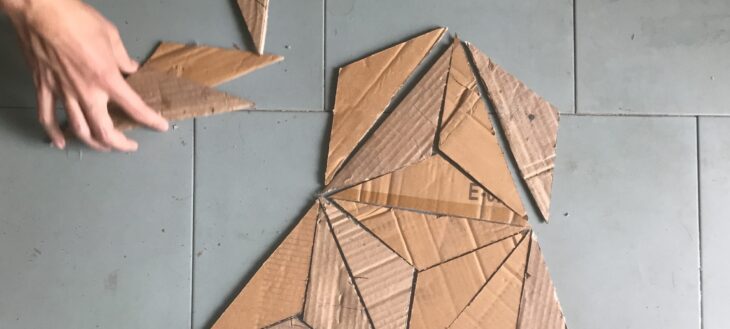 You may be contacted directly by a collector who has seen your work somewhere and is interested in purchasing it personally. Although it may seem like a better deal for the artist to sell directly to the collector, it is important to avoid selling artwork on your own without going through a gallery, as this will affect the whereabouts, quality control, and branding of the artwork.
Recently, with the development of social networking services, artists are frequently contacted directly from overseas. For example, "Would you like to exhibit your work at an art fair overseas? At first glance, you may be happy to hear that you have been approached by an overseas artist, but there are also many troubles. There are cases where there is a fee for the exhibition itself, or where the artist does not receive payment even after the work is sold, even though the artist was willing to take a chance.
Basically, a relationship of trust between an artist and a gallery is necessary for a successful relationship to be established, so you should be cautious in your dealings with a gallery with which you do not have a relationship of trust, much less have never met.
However, as mentioned above, if you leave all sales to the gallery, opportunities to exhibit your work will not come around quickly, so it is important to brand yourself, market yourself, and sell your work online. It is a must to keep in touch with gallerists frequently in order to share the same direction in branding yourself. And again, trust is the most important factor of all, so report to the gallery as soon as you hear that your work has been sold or that you have been approached.
-Summary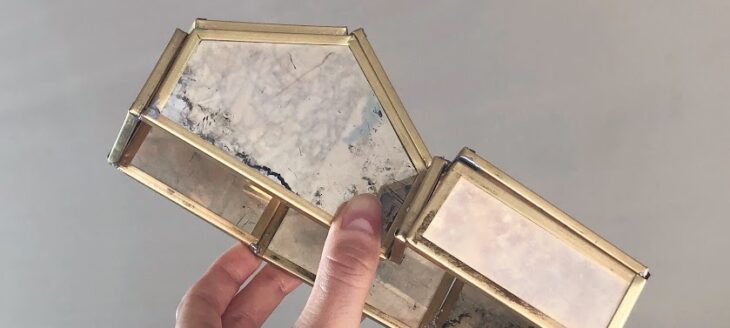 The art industry is firmly rooted in "trust" and "tacit understanding. At first glance, there may seem to be many uncertainties, but art is a fluid and uncertain object to begin with. By adhering to these rules, a healthy art market is maintained. It is very important to meet gallerists with whom you can build a solid branding and enhance the value of your work together. If you are able to find such a relationship, I hope you will cherish it.