Hello.
Patrons? – Who are they, what do they want and what to look out for
In this article, we focus on what a patron is why it is still associated with art.
What is a patron?
In the Middle Ages, the word "patron" was used to refer to a supporter of artists and politicians, and they existed not only in Europe, but also in Japan and Southeast Asia.
To give one example, patrons were provided food, clothing, and shelter, and often lived on noble premises as commission painters for the aristocracy, painting portraits of the nobility while working on their own work in their spare time.
As we approach the modern era, the term "patron" has been used in a wide range of fields.
It has come to be used for the financial backing of scientists, advertisers on television, contributors to charitable organizations, and patrons of restaurants, etc.
In the arts, on the other hand, the term patron has fallen into disuse, with the fall of the aristocracy and the invention of photography.
I personally feel that patron has a slightly different meaning than sponsor or investor.
I get the impression that sponsors support you to promote sales and investors support you for the purpose of getting a monetary return, whereas patrons are often people who do it for the satisfaction of supporting, cheering and accompanying your brand.
So it's usually a deal developed between individuals, not between companies.
What can a patron do for you?
Nowadays, patrons generally provide support for production costs. They sometimes hold contacts to collectors and gallerists as well.
Naturally, then can give you opportunities for the advancement of your career (they take you to exclusive places, introduce you to people, etc.).
Your value and your work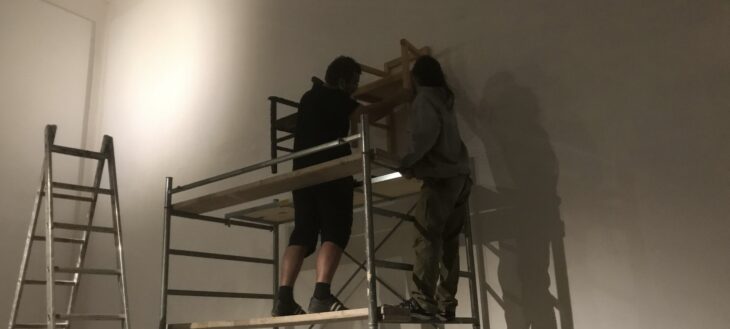 The criterion is whether the patron is satisfied with your work and whether you are someone who they like to associate with.
Your brand of being an artist and your ability to perform in certain spaces is part of what you do.
Subtle Relationships
For example, patrons may support you for a variety of reasons, such as being interested in your work, inspired by your great personality, etc.. Whatever the reason, individuals do not support without a good feeling for you.
This good feeling can also be accompanied by attraction. There are many predatory patrons out there, that expect sexual favors in return for money. If someone expresses their interest in supporting you financially, be hesitant and try to understand what their motives are.
Secondly, the support is often vague. Contracts and verbal agreements may often be un-clear and are sometimes twisted for the sake of convenience.
Be aware of these things. Nothing is free.
Conclusion
Art is inseparable from people as long as people value it. Because art is not an absolute value in people's lives, we are grateful for the fact that it helps us value each other.
I personally consider this performance an interesting experience because it's the interplay between people and artworks, but I am definitely sufficiently skeptical towards any kind of offer that may seem altruistic at first. I urge you to be too.
Let's watch out for trouble, but be proactive in communicating with others.
Let's see you in another article.