When you hear the term "contemporary art", what kind of works come to your mind?
Contemporary art can take a wide variety of forms, including painting, sculpture, video, and installation, but have you ever seen a work of art that incorporates performance, such as acting, reading, or dance? This type of art that uses the body to compose a work of art is collectively called performance art. Many of you may have heard about "VESSEL," a collaboration between choreographer/dancer Damien Jalet and sculptor Kohei Nawa, and the artist group Dumb Type. Many of you may be confused as to whether these works are contemporary art or dance works. In this article, we will explain such confusion with illustrations and a reconfirmation of what performing arts and contemporary art are. Please note that this is my personal viewpoint and, as mentioned above, the genre of a work may change depending on how you look at it and how you place the main points. Please be aware that what I am about to explain is not universal or absolute.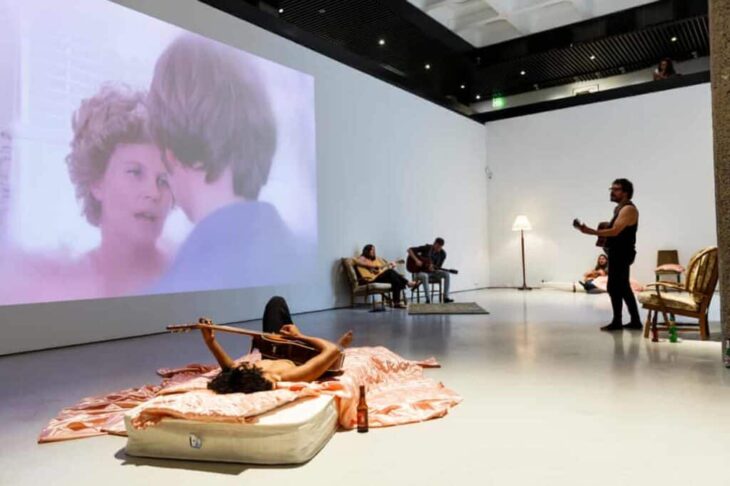 -Performance Art
First of all, there is a word similar to performance art, "performing arts," which is an English word that refers to performing arts or performing arts. In Japan, it seems that it tends to refer mainly to works with a performing arts background that includes both theatrical elements and physical elements such as dance. Since both can be seen as multifaceted works of art by the viewer, I will try to unify the term "performance art" in this article. The term "performance art" began to be used around 1960, when the term "happening" (combining elements of painting, poetry, music, dance, and theater) was coined by artist Alain Kaprow in the 1950s. It was later refined by artists of the anti-artistic art movement, Dadaism, and became a global art term.
Performance art has the following six characteristics
1. Live 
2. Memorable 
3. Experimental 
4. Value is created by watching
5. Inspiration from a variety of sources 
6. Various performances remain 
Now let's reconfirm what performing arts and contemporary art refer to next.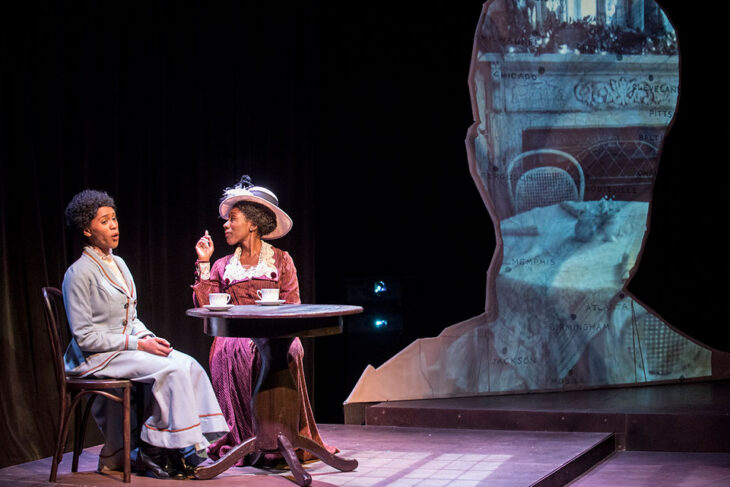 -Performing Arts
Performing arts are arts that take place in theaters and other spaces. Performing arts are intangible arts that cannot leave behind a form like paintings and sculptures, and at the same time, they are temporal arts that express changes that occur in the passage of time. Examples of performing arts include Kabuki, Puppet theater, Noh, Kyogen, Ballet, Dance, Drama, Musicals, and Opera. Theatrical performances can be further divided into small theater, commercial theater, produced performances, theater-sponsored performances, and theater troupe performances, depending on the size of the theater and the organization that sponsors it. Theatrical productions can also be divided into realistic theater, absurdist theater, performing arts, music theater, underground theater, 2.5-dimensional theater, and so on, depending on the form and elements of the production.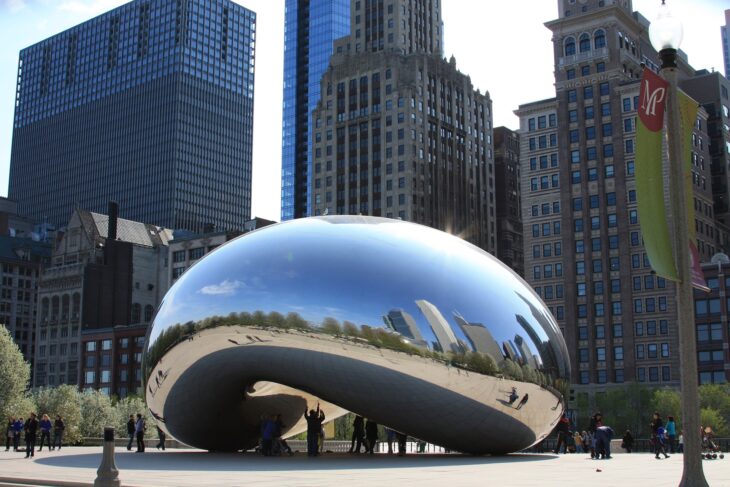 -Contemporary Art
The term "contemporary art" has become so diverse that it is now difficult to describe it. Among them, I would like to look at contemporary art, that is, a genre with a background in art education conducted by artists who are alive today. Fine art refers to visual art, which refers to the plastic arts created to be captured by the sense of sight. Examples include painting, sculpture, printmaking, crafts, video art, and installation art. More detailed classifications include oil painting, Japanese-style painting, watercolor painting, pointillism, charcoal drawing, and so on. Contemporary art may refer to works seen in the art world after World War II, or it may refer only to works that reflect contemporary social conditions and problems, or that raise issues and criticism. In this aspect, contemporary art is said to be completed through a dialogue between the expressed question and the viewer.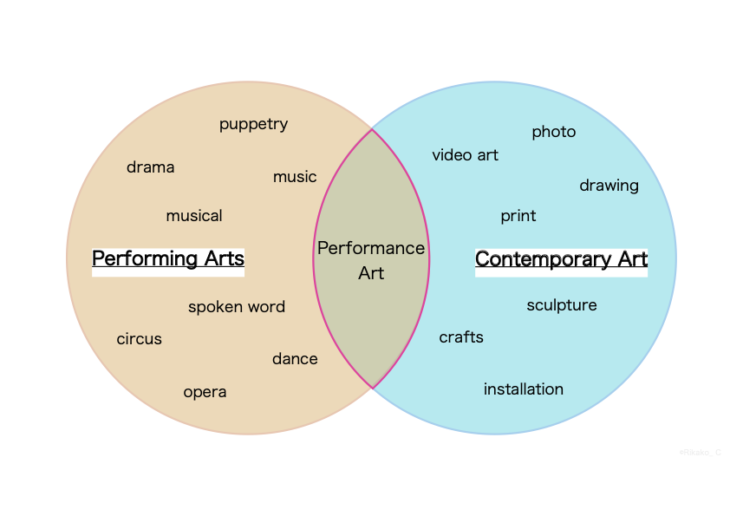 -Positioning of Performance Art
So, which of performing arts or contemporary art does performance art fall into?
Please take a look at the diagram above. The orange circle on the left represents performing arts, and the light blue circle on the right represents contemporary art. And the area where the two circles overlap and are surrounded by pink lines is performance art. Performance art contains elements of both performing arts and contemporary art, and can be said to be both.
From an artist's point of view, I believe it is up to the artist to decide whether to classify it as performing art or contemporary art. The strength of this middle way position is that it allows for both performing arts and contemporary art to be exhibited (theater and art festivals), and it also makes it easy to collaborate with new genres.
Although I have omitted it in this article because it would be too complicated, this diagram also shows that the fields of architecture, clothing, music, literature, etc., may also overlap this circle. To give a clear example, the credits of the "VESSEL" production mentioned at the beginning of this article show that professionals from various genres (choreography, stage design, music, lighting, sound, and stage management are listed online, but you can also imagine costumes, hair and makeup, etc.) who do not usually work together have come together to co-create the work. The festival is a group of artists, choreographers, musicians, lighting, sound, and stage directors.

-Introduction to Performance Art and Festivals
Here are some examples of performance art and performance art festivals.
・Bed-In (1969) John Lennon and Yoko Ono, Amsterdam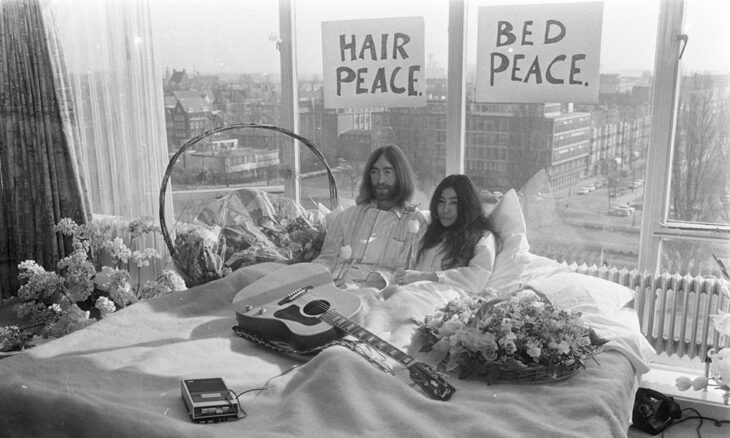 Peace activism performance by Yoko Ono and John Lennon during the Vietnam War. They called the press into one of their hotel rooms and holed up in bed, surrounded by them.
Yoko Ono was a member of the avant-garde art movement Fluxus. John Lennon got to know Yoko Ono through "No. 4," a series of close-up images of 365 passersby's buttocks.
・Kusama Happening (1965) Yayoi Kusama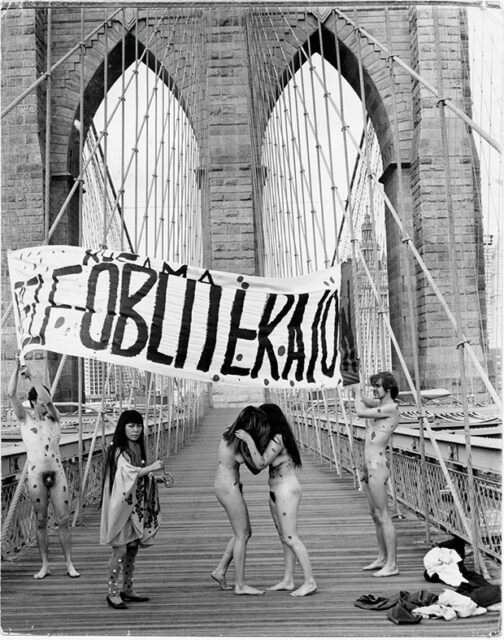 Yayoi Kusama always wears her hair in a loud style, and her clothes are always in poisonous colors. Although she is best known for her pumpkin-shaped works, she was also involved in many happenings. In January 2023, Yayoi Kusama will open a pop-up store in collaboration with Louis Vuitton. An installation modeled after Yayoi Kusama will be installed.
・TRANSVERSE ORIENTATION(2021)Dimitris Papaioannou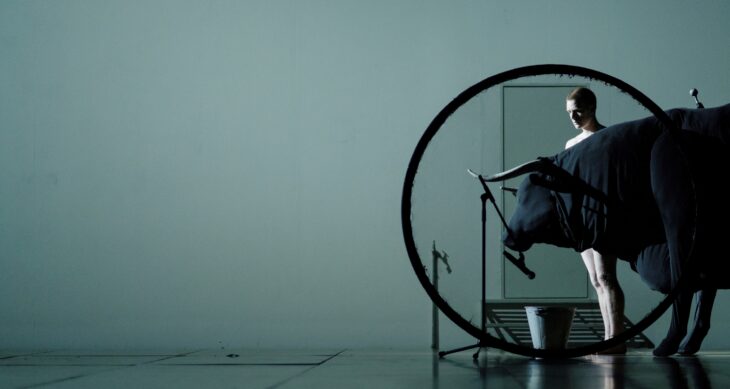 Greek choreographer-director Dimitris Papaioannou, who directed the opening and closing ceremonies of the Athens Olympics, attended the Athens Art School as a teenager and studied under the signature Greek painter.
This work here is a contemporary dance piece that was performed at the Saitama Arts Theater in Sainokuni and the Rohm Theater Kyoto. The characters seem to carry a message and function as conceptual art. The stage also has a "yatai kuzushi" (a device to show the stage building collapsing or falling down) at the end of the performance, which makes us think about the relationship between the stage and the architecture.
・Chiharu Shiota's exhibition "Locked Room" and Shintaro Hirahara's "Nozoki/know the key"
A performance in which dancers dance inside the works of installation artist Chiharu Shiota.
Usually, a performance is not recorded in a tangible form, but in this work, you can see the work through a video. It is very valuable because you may not be able to see it live anymore.

Next, we will list the recommended international festivals where you can actually see performance art.
・International Festival of Performance Art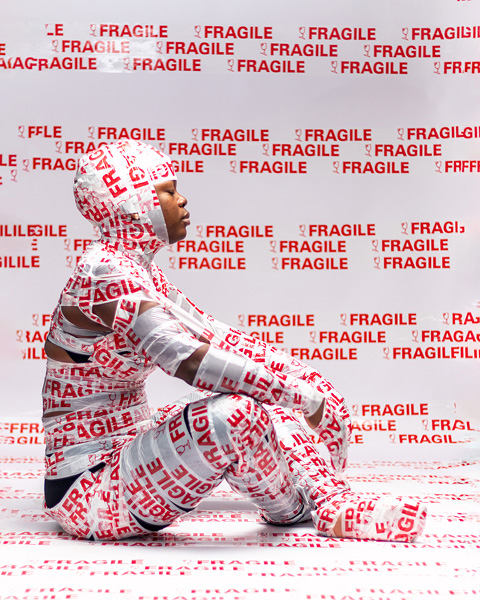 ・International Performance Art Exhibition in Sao Paulo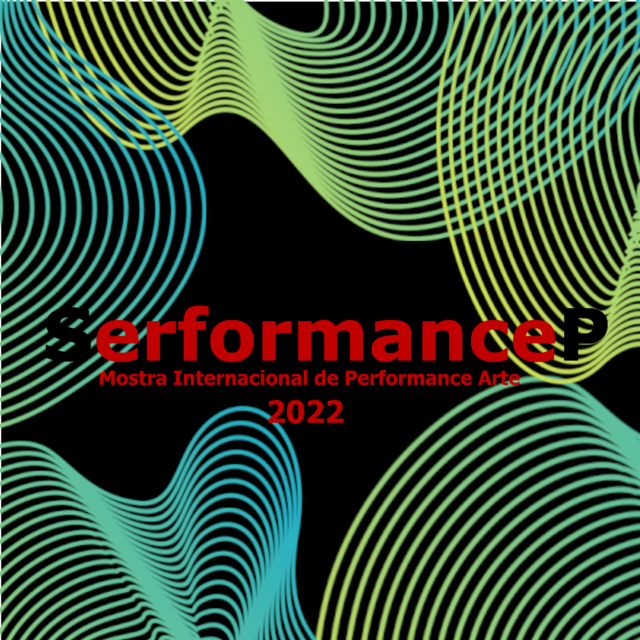 ・the Setouchi Triennale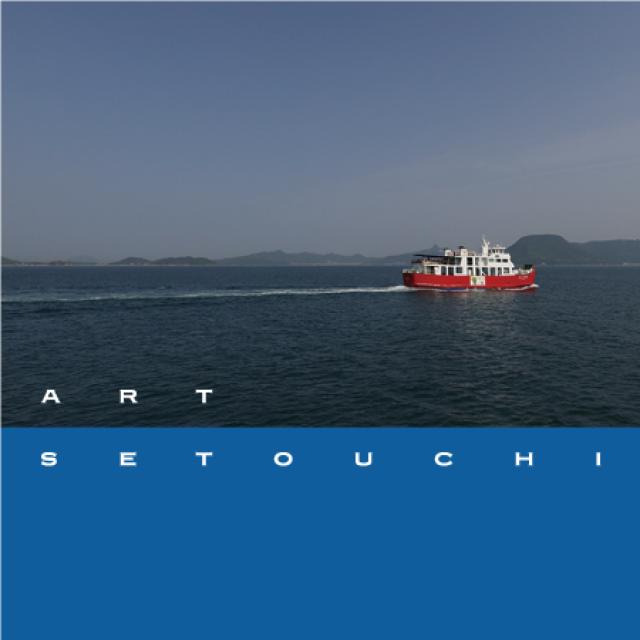 ・Tokyo Festival Farm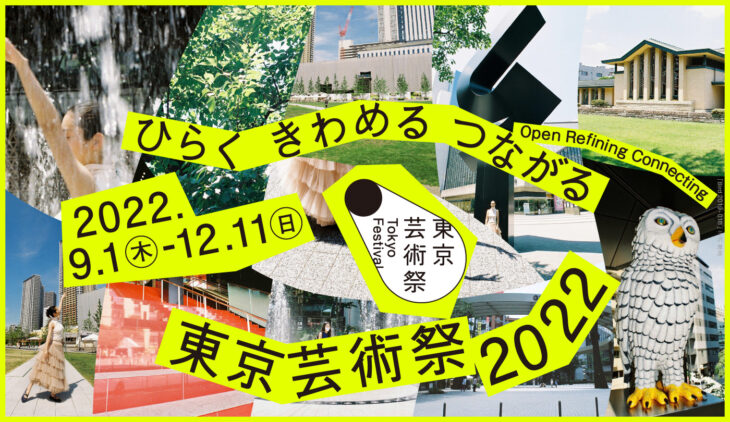 -Conclusion
You will know what will happen until you actually see it. I believe that there are opportunities lurking out there to encounter things and techniques that you have never known before. You may not be sure whether you will find an unfamiliar field interesting or not. I recommend that you start out by looking at works that incorporate your favorite fields. You are sure to discover something new. Try not to assume images or concepts, but experience what happens in front of your eyes and think about what the piece is trying to say after you see it, or exchange opinions with the people you went to see the piece with. If you are familiar with the performing arts, visit a museum. If you are familiar with contemporary art, visit a theater and you will discover a new world.
I would be happy if performance art can be a catalyst for enriching your life.