Is it always difficult for artists to live with it? However, their creativity is essential to society. Art Mentor Crista Cloutier has been actively involved in the contemporary art world throughout her career. Crista is the founder of The Working Artist, an online business school for visual artists. Honored as an "Influencer in the Contemporary Art World" by LinkedIn, Crista's work has helped artists in over 80 different countries to exhibit and sell more art. We interviewed Crista Cloutier and asked her about herself, The Working Artist, and how she supports the artist.
About Crista Cloutier and The Working Artist
ーThank you for having your time. First, I would like to ask you about You and The Working Artist. When did you start the business of an online program to support this artist?
Crista: I had left my gallery in the USA and moved to Europe to re-invent myself as an artist. I was looking for a job to support myself and someone suggested that I teach. Later I started teaching my course to art groups and at universities about 10 years ago. And 7 years ago I brought the program online.
ASB: That's an interesting story, How or who taught your skills you have?

C: I have spent my career in the world of international contemporary art. I have learned through my professional experiences while being guided by many of the world's top curators, gallerists and artists.
ASB: How did you name TWA (The Working Artist) as your brand?
C: After spending my career working with other artists and seeing who succeeds and who doesn't, it was easy to choose a name for my business. Being an artist is all about the WORK.
ASB: How did you change the artists or how did they change through The Working Artist's program?
C: The number one change that artists report after finishing my course is confidence. And artists who are confident attract a lot more opportunities and sales.
ASB: That's great things, You are specialised or focusing in fine art or contemporary art.
C: I work with all artists. Some are famous and showing in museums. Others are selling painted rocks at small festivals. It doesn't matter. I understand them and I understand how to to sell art. My intention is support the creative process in all forms. I do not see the differences in fine art, craft, nor contemporary.
ASB: Do you run this business alone or with colleagues?
C: I am the sole owner but I do hire people to help me. My IT Team has been such an important part of my success that they are now investors too.
ASB: What is the highlight moment on your work?
C: Every time an artist writes to me with news of their success.
ASB: Can non-art-consumer be targets of your business? (e.g. Creative mentor for business company team, a jury at art-foundation)
C: Yes. Certainly anyone who works at a gallery would benefit. But I have taught this course in universities to students of architecture, fashion and graphic design among others.
ASB: We see you very successful. What do you think you are such better than other art mentors?
C: Before I started this work, I often collaborated in the studio with other artists. I know how they learn and assimilate information. My teaching methods were created with Artist Brains in mind. Also, my professional experience is not like other artist mentors – it is unique and extremely relevant to contemporary artists.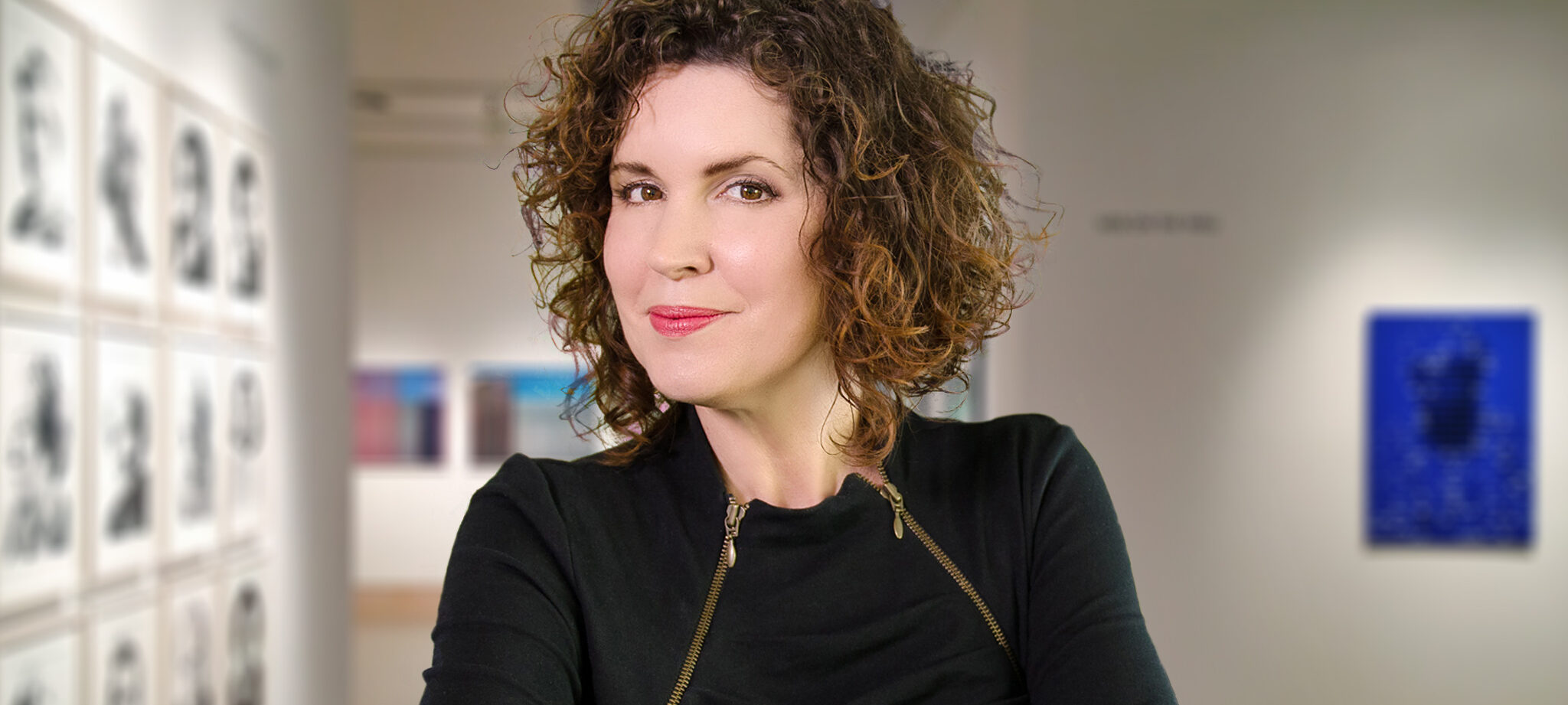 ABOUT ARTISTS
ASB: Next, I would like to ask you what you think about the artist. What are the factors to make an artist wealthy?
C: That depends on how you define wealth. I believe that the world is too focused on using numbers to measure success. And the problem with numbers is that there are always bigger ones. So when we measure our success by numbers, we are never satisfied. Also, it is a false value judgment. I believe that it's part of an artist's job to challenge the status quo. So in my opinion, what makes an artist wealthy are relationships, a strong practice devoted to craft, and an engagement with ideas.
ASB: What do you think about the possibilities of new art business such as crowdfunding and online community building?
C:I brought The Working Artist online through crowd-funding and have taught crowd-funding workshops all over the world. I love it! And as for online community building, any kind of community-building is gold to an artist.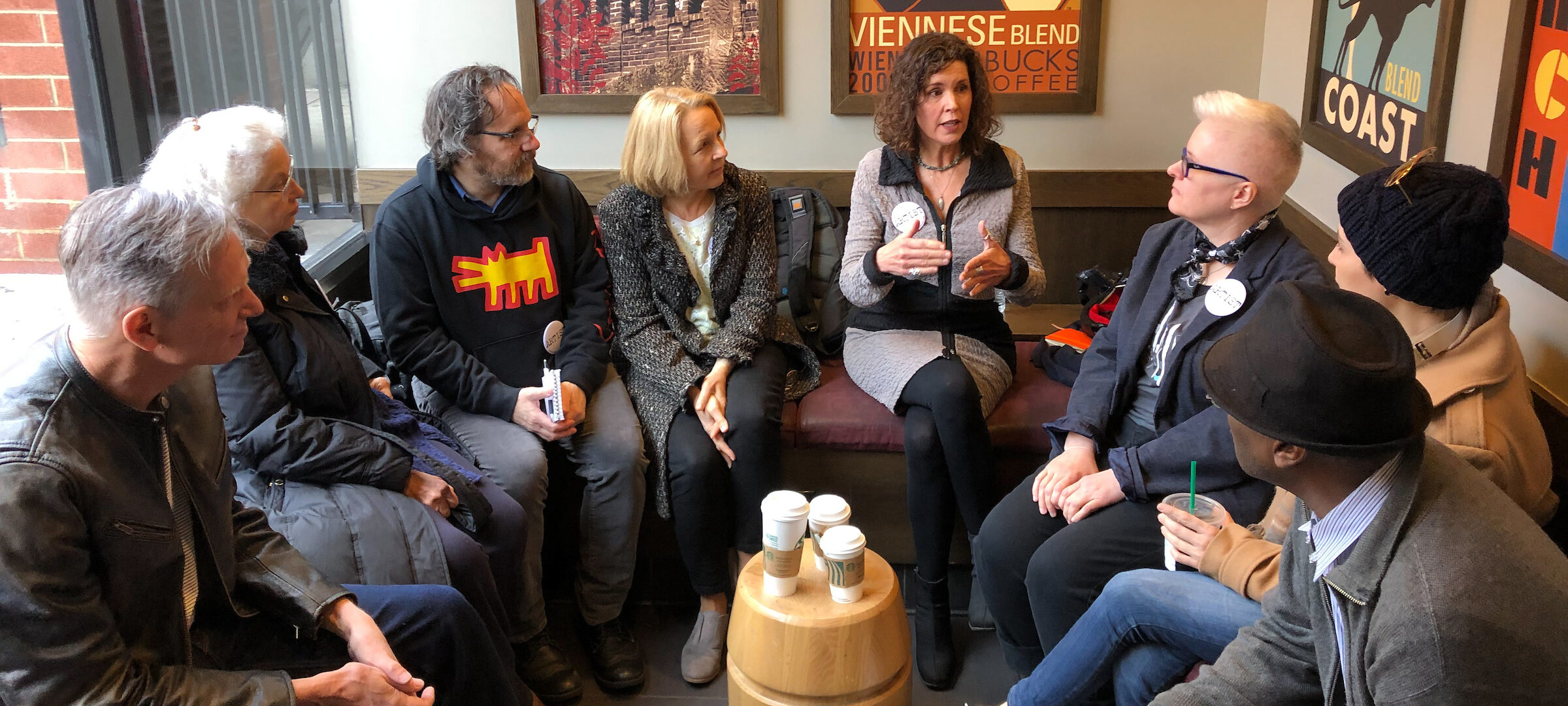 ASB: Finally, tell us about some aim or challenge this or next year.
C: I've just created a bonus program for The Working Artist Masterclass about NFT art and crypto-currency because I love staying up to date on trends. Now I am working on the release of a podcast and merchandise for artists.
ASB: That sounds like an interesting program! And thank you very much for sharing your story!
Nowadays, we often hear that business needs art, but it was an interview that reminded us that artists also need to acquire business thinking. We will continue to explore the siginificance for artists to incorporate the business thinking.